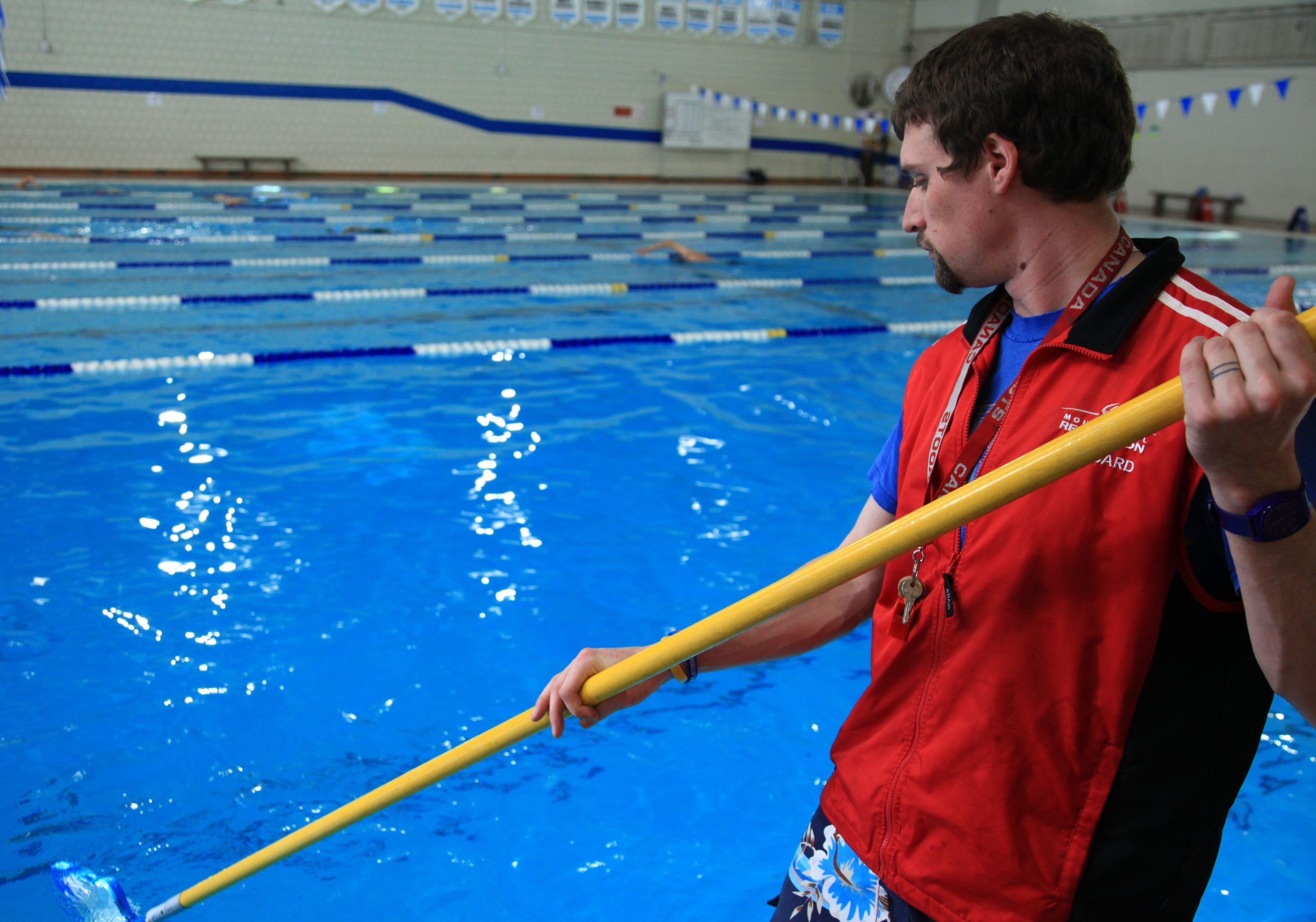 Pool Operator 2
Ready to take your pool operations skills to the next level? Look no further than the Pool Operator 2 Course, designed to equip you with advanced principles and problem-solving techniques in swimming pool operations.
In this course, you'll dive deep into topics such as advanced chemistry, energy conservation, troubleshooting, new technology, risk management, and program maintenance systems. We'll also ensure that you're up-to-date with the latest Health Regulations and their impact on pool operations, including the essential Pool Safety Plan.
Upon successful completion of a written exam, you'll be awarded a Level 2 Pool Operator Certificate – a prestigious recognition acknowledged by the BC Ministry of Health and Municipalities in B.C. Please note that prior completion of RFABC Pool Operator 1 or an equivalent certification (e.g., BCRPA) is required to enroll in Pool Operator 2.
Participants should bring a calculator to class.

The course fee includes a manual.
Online Remote Option (2 weeks)
Become an advanced certified pool operator from the comfort of your own home with our convenient and comprehensive Pool Operator 2 Course – Online. With our flexible two-week timeline, you can work through the online content, quizzes, and modules at your own pace. While the course operates as a work at your own pace class, you'll also need to attend two mandatory interactive Zoom classes on Wednesday evenings from 5:30 – 8:30 pm. For those who have worked ahead, the course exam will be released after the 2nd Zoom Session.
In-Person Option (2 days)
This immersive course perfectly blends in-class learning and hands-on experience into one action-packed two-day-session in a community near you. Gain the knowledge and skills needed to advance your pool operator skills, with an instructor by your side every step of the way.